Hygienic wall cladding (London / Essex)
Today's hygiene regulations demand that surfaces must be smooth and easy to clean, and that walls are durable, impervious and impact resistant. The traditional approach has been to work with ceramic tiles. Unfortunately, this can be problematic in addressing modern hygiene and durability issues.
Tests show that Altro Whiterock is 100% watertight, unlike tiled surfaces.


It is good for your business to invest in a long-term solution with low maintenance, less cleaning and fewer repairs.
A durable, hygienic alternative to paint or tiles, Altro Whiterock UPVC walling systems provide a decorative, practical and hygienic solution. Benefiting from a watertight, seamless surface, Altro Whiterock is impervious, preventing water ingress into the substrate, thereby avoiding structural damage. It can be hygienically finished around fixtures and fittings; unlike a tiled surface, Altro Whiterock does not require grout so the risk of contamination is dramatically reduced. The fully bonded system includes thermoformed pencil rounded corners giving bacteria nowhere to hide and making it easy to clean and disinfect. Its high durability and low maintenance costs make it an excellent long-term investment.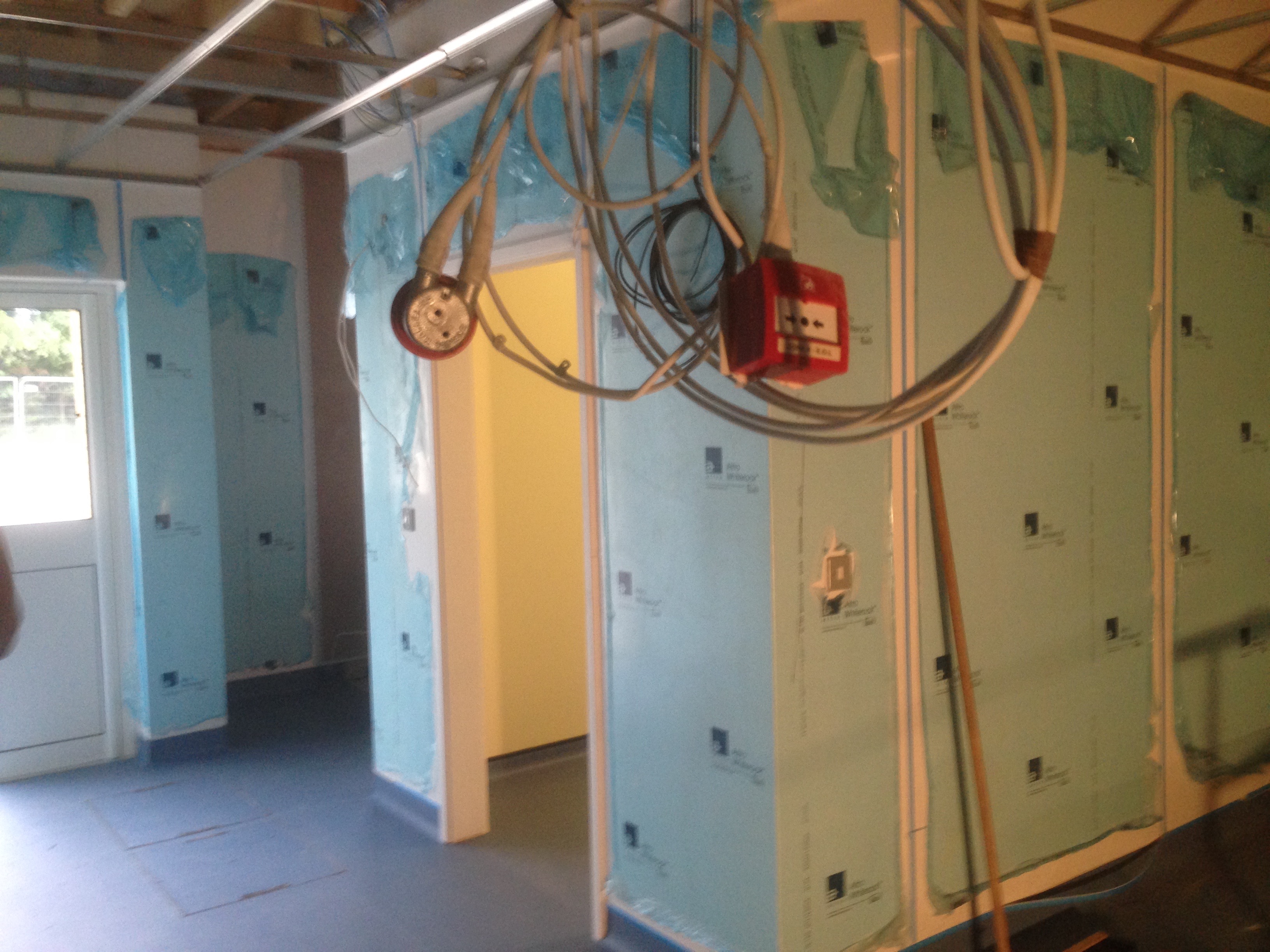 Colour your world with Altro Whiterock Chameleon. Bold, solid colours and natural tones create beautiful feature walls with a high gloss finish, ideal for public areas.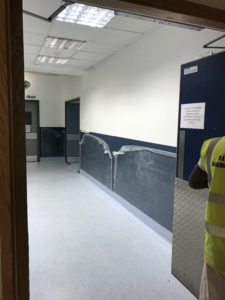 Easy to install and striking, Altro Whiterock Splashbacks are proving increasingly popular in all sectors, providing either a calming or dramatic modern solution.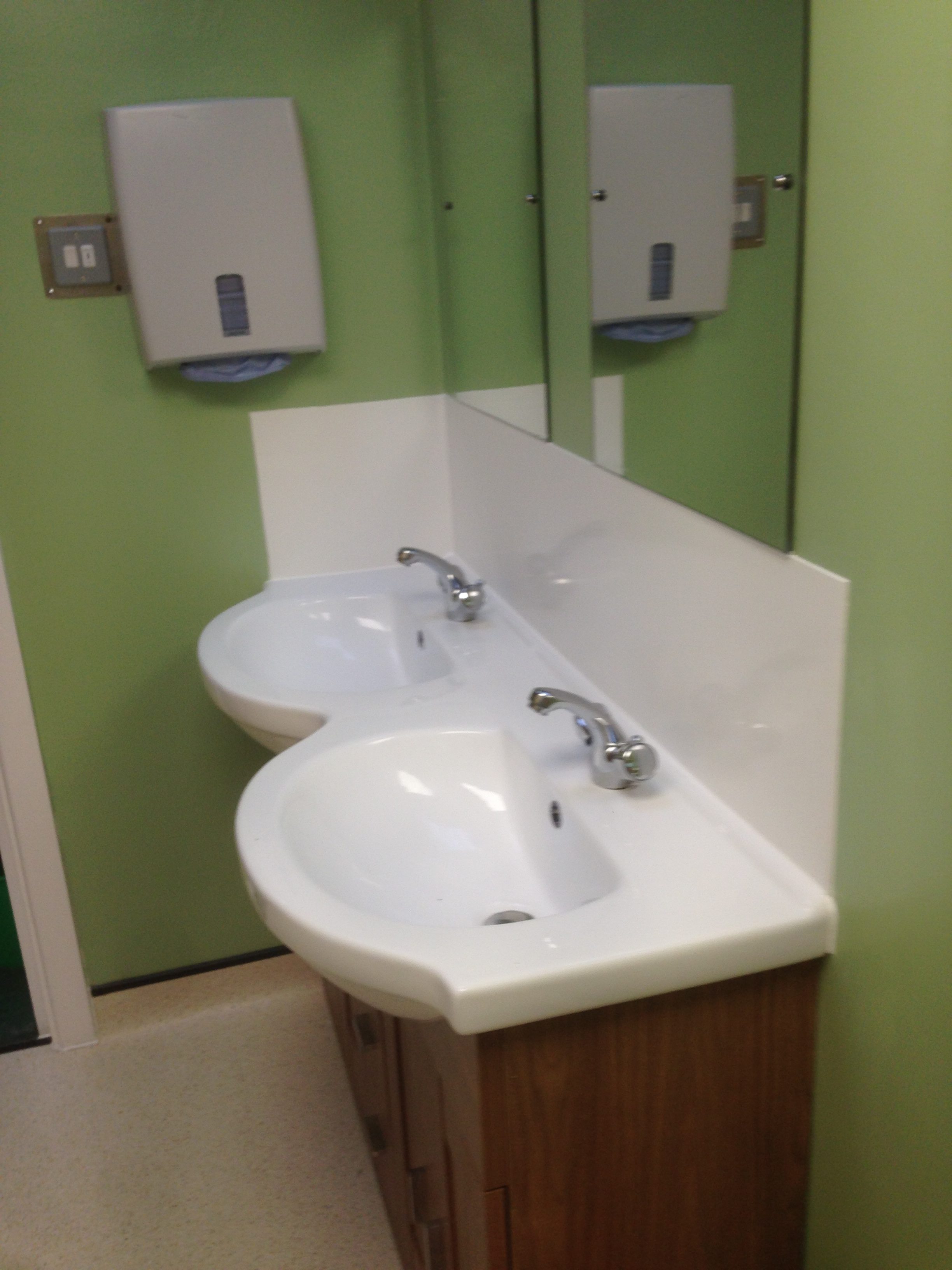 Take your design one step further achieve a stunning feature wall with an etched glass effect finish with Altro Whiterock Chameleon Art.
For something unique and truly stunning, reproduce your digital photograph on a wall with Altro Whiterock Digiclad. Perfect for retail, leisure, transport, education and a host of industries where real impact is key.

For a subtle design Altro Whiterock Stone reflects the beauty of natural materials and Altro Whiterock Illusions features a choice of abstract patterns in pastel shades.

The fresh, muted palette of Altro Whiterock Satins creates tranquillity and harmony without compromising on colour.

For problem areas or listed buildings, the metal stud framework based system, Altro Whiterock Quickclad, is a quick and simple solution.
Water tight suspended ceilings
Altro Whiterock Hygienic Ceilings meet rigorous hygiene requirements and are particularly suitable for food preparation and medical areas. They form an impervious, hygienic, virtually maintenance-free system which can be hosed down in situ and provide a bright, durable surface which helps reduce condensation. They can be installed as fully suspended system.

Mirage Contracts are pleased to say that there operatives have been through Altros specific training courses and have all the correct tolls for installing a complete water tight and clinically aesthetic environment.

Door sets

When hygiene really matters - every detail counts. Altro Whiterock - Hygienic Doorsets provide a complete uPVC-faced doorset to ensure the integrity of your hygienic, low maintenance installation. They can be designed for use on their own or as part of an Altro Walls complete system including walls and ceiling:-
Bespoke service to meet different size and specification requirements

Faced with 2.5mm EU grade Altro Whiterock uPVC to both sides and all edges

Available in a range of colours to help meet DDA requirements

Leading edges thermoformed for smooth round corner finish

Solid core doors, 51mm thick as standard. Altro Whiterock doorsets have been tested to BS 476 Part 22: 1987 Clause 7 and have been assessed to meet 30 and 60 minute fire resistance integrity and insulation

Hard-wearing, impact resistant, wipe clean finish

Impervious surface helps prevent bacteria and dirt ingress

Stainless steel hinges with Class 8 fire rating, uPVC encapsulated handles as standard

Glazed vision panels, push plates, rubbing rails, kicker plates and ironmongery as required

Matching UPVC frame linings and plastic stops made to measure for existing openings

For more information please refer to ATROS website www.altro.co.uk Here you will find any information you require. Or alternatively you can call Mirage contracts office on: 01708 456042.