Suspended Ceiling (London / Essex)
What is a suspended ceiling?

A suspended ceiling is a secondary ceiling, hung below the main (structural) ceiling. They may also be referred to as a drop ceiling or false ceiling and are a staple of modern construction and architecture. The area above the dropped ceiling is called the plenum space, as it is sometimes used for HVAC air return. The plenum space is also very commonly used to conceal piping, wiring, and/or ductworkA typical dropped ceiling consists of a grid-work of metal channels in the shape of an upside-down "T", suspended on wires from the overhead structure. These channels snap together in a regularly spaced pattern typically 600 x 600 mm grid in Europe (this is the modular size of the grid, the tiles are actually 595mm x 595mm or 595mm x 1195mm). Each cell is filled with lightweight "tiles" [2] or "panels" which simply drop into the grid. Tiles can be selected with a variety of materials, including wood, metal, plastic, or mineral fibers, and can come in almost any color. Light fixtures, HVAC air grilles, and other fixtures are available which can fit the same space as a tile for easy installation. Most tile material is easily cut to allow fixtures in other shapes, such as incandescent lights, speakers, and fire sprinkler heads
Mirage Contracts (uk) Ltd. supply and install all types of suspended ceilings ranging from suspended ceilings with tiles in an exposed grid system, to systems, that conceal the grid from sight. All these ceiling systems allow you to change the tiles or replace them should you want to or need to. All ceiling systems designed and installed by Mirage Contracts (uk) Ltd. allow maximum accessibility for maintenance or repair to all utilities and hidden structure above the ceiling line.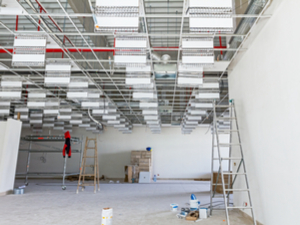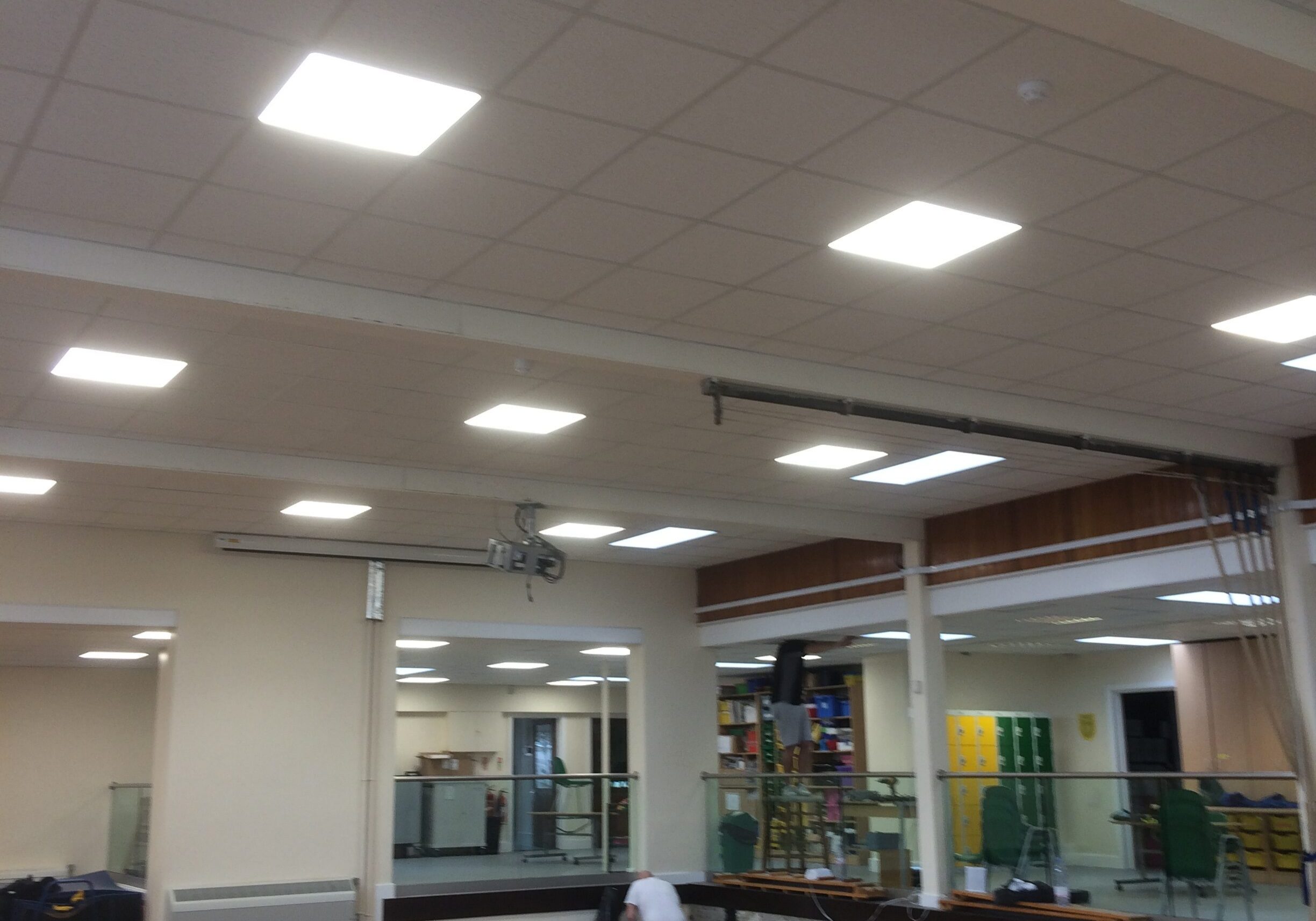 Mirage Contracts (uk) Ltd. supply and install plasterboard suspended ceilings which are as effective as suspended tiled ceiling i.e. for fire protection, sound insulation and moisture resistance. We can offer decorative enhancements to plasterboard suspended ceilings, giving your ceiling a quality finish. These include bulkheads, which effectively add lighting options to the ceiling. very effective in restaurants, where strip lighting can be used in litht troughs.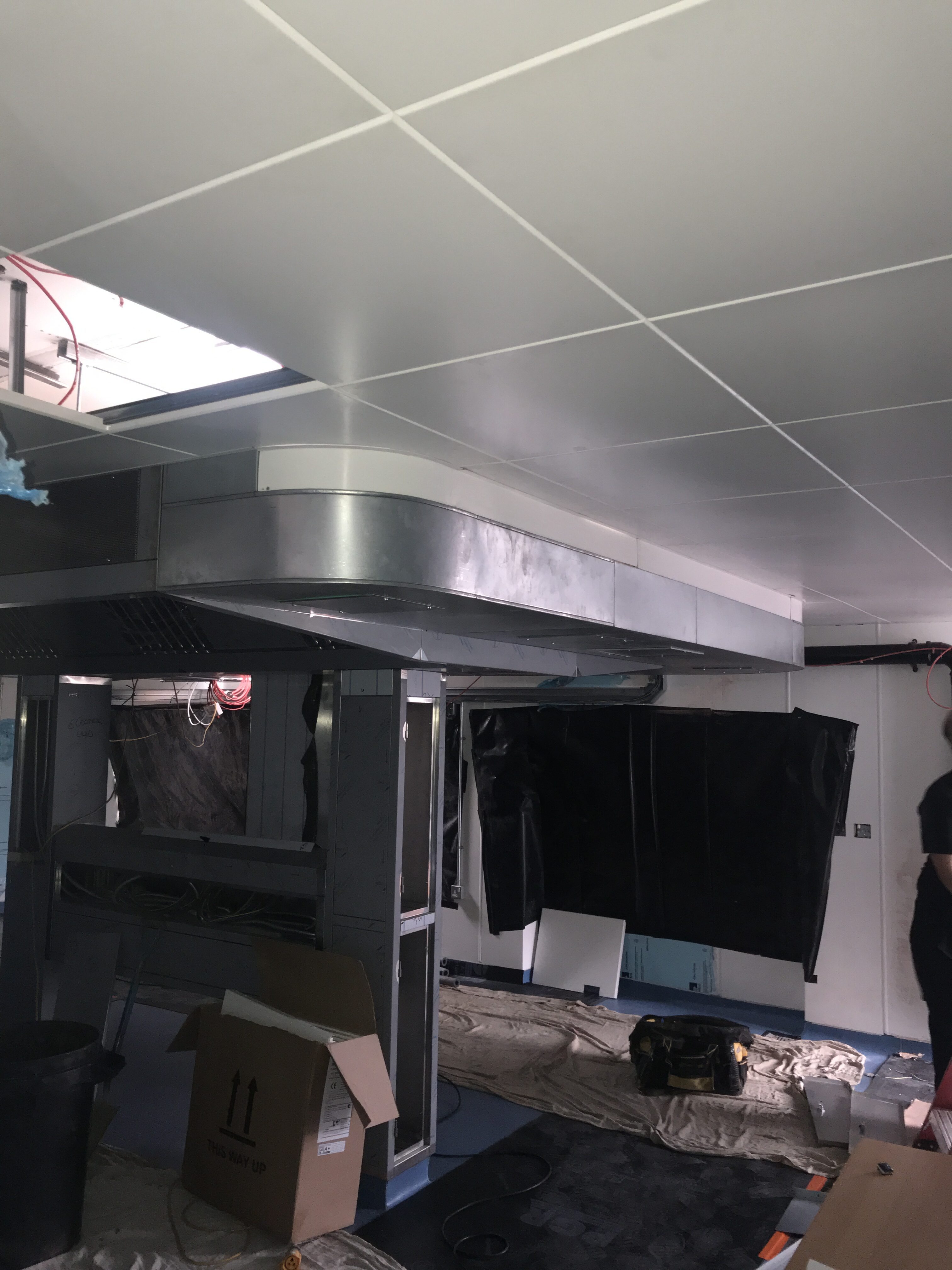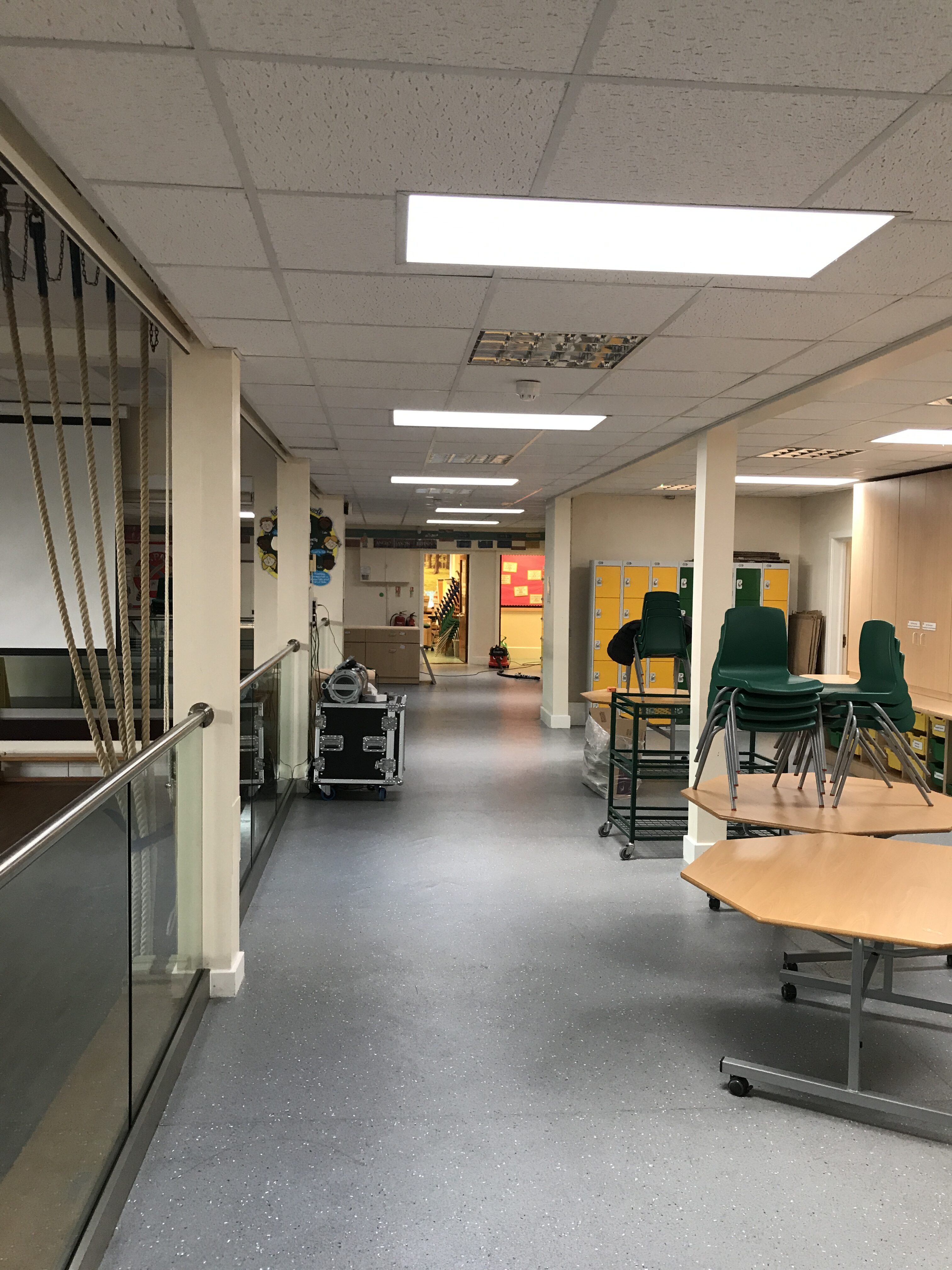 Whatever suspended ceiling system you're thinking of having. We can carry out installation from start to finish. including plastering or jointing and decoration.
We offer amazingly low square meter costs, top quality materials, speed of installation and professional site working practises. We'll work around your core staffing times to minimise disruption if required.
Click on the Contact link or email or call a representative from Mirage Contracts (uk) ltd. and we will arrange to meet with you on site and carry out a site survey. Or alternatively we can arrange for a visit to our suppliers show rooms. We can offer many examples of suspended ceiling system for you to asses suitability and aesthetic appeal.